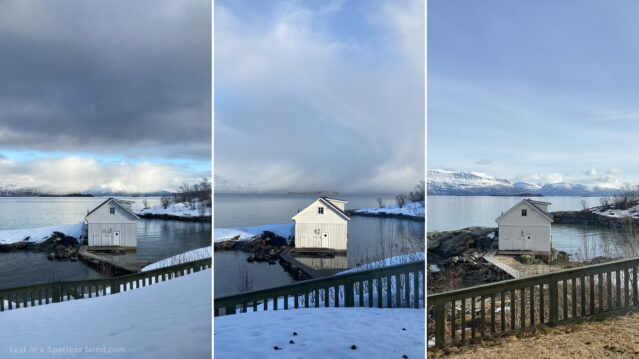 Outside:
Bright, bright sunshine. The first day you could smell the ocean again (you can't when it's very cold outside). Two squat herons. Cat tracks in the snow. Lots of helicopters and military boats. Dry asphalt, in the short-lived Fool's Spring we had for a week. Daylight for well into the evening, now that we've set our clocks to summer time. One glorious day out, buying two nail polishes, trying to flirt with someone (and realizing the pandemic has severely corroded my witty banter abilities), and also buying my own fruit and veg (instead of getting whatever the person packing my online order gives me). Had breakfast on the terrace, safely wrapped in my puffy coat and SPF 30.
Inside:
Sun into the entire apartment at seven in the morning. Partially lowered blinds on Waiting Days (that is, my most tired days). New-to-me lacy curtains in the bedroom. Packed away the beeswax candles. Also struggling to keep up with housework because of many Waiting Days, and so much dust (any tips for how to have… less dust?).
Making:
I'm this close to finishing my green linen shirt, which is good as I'm sure we all feel I've been working on it forever (in fact, forever = since January). I've made lots of plans, but for vague purposes, mostly trying to find ways to somehow enjoy those flare-ups. No crochet, because wrists, but thankfully more freezer soup. General mess, because flare-ups. How is it possible that dishes pile up so bloody fast? I swear they're inviting all their friends over to join the mayhem when I'm not looking.
Also, I bought a small French press and small glass cups from Ikea, and have been using them particularly for my favourite fruit teas. I like things that make everyday activities feel more special. And fruit tea really does taste better in glass cups (whereas cocoa in them would be all wrong!).
Thoughts:
For the love of everything that is unholy, can we stop this thing that so many straight contemporary romance novels are doing these days, where the heroine gets to be imperfect and plus sized and sometimes disabled and not a walking stereotype, but the hero has a muscled, tall Hollywood body and a massive penis and keeps picking her up and carrying her everywhere? It's boring and old-fashioned and in no way better than when the female characters are objectified. (Also, some of us genuinely prefer to dream of other kinds of bodies!)
Oh, and after so long of feeling frustrated with my style, I have finally done the radical thing and committed to one — at least for the rest of 2022. More on that another time!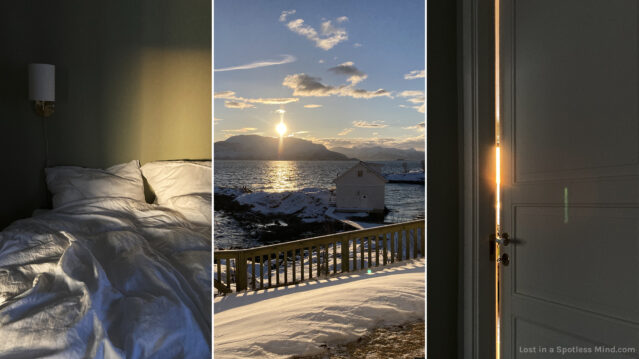 Reading (some of it):
"The fellowship of the ring" (the audio version, while hand sewing).
A little of several different books, putting them away and then picking them up again randomly.
I found the most beautiful poem on Instagram, "I want to wake up" by Bhanu Kapil, and promptly bought the poetry collection it's in ("How to wash a heart"). Isn't it magical when the right words just come to you, delivered on a silver platter? I haven't read the whole collection yet (I prefer my poetry slow), but what I have read has been sharply beautiful.
"A Psalm for the Wild-Built" by Becky Chambers, which has immediately become one of my top five comfort books (maybe even top five period!). It's about a tea monk and a robot in the future, but it's one of those books where the plot isn't the main thing, and thus people either seem to love it or hate it. Consider yourself warned, or encouraged, depending on your tastes!
So. Many. Romance. Novels ("Get a life, Chloe Brown" and "Act your age, Eve Brown", both by Talia Hibbert, being some of my favourites).
Watching:
"Bridgerton", for its colours and soundtrack and general penchant for loaded hand touching.
"Moulin Rouge", while feeling utterly sixteen again.
Season three of "My Brilliant Friend", which was quite disturbing sometimes, but also gave me lots to think about that didn't directly relate to general news, so the thinking was still welcome.
Listening:
A playlist I have of music that feels lush and sweeping and intense and romantic.
Another playlist of mine with Spring Music, that is, light and cozy and not-annoyingly-cheerful stuff that dips its toes into folk/folklore/melodic jazz territory.
anything Lord of the Rings related, like my own playlist of only the cozy film scores (no orc themes, please), and also "The Middle-Earth Songbook" by Roxane Genot/Karliene/Gustavo Steiner.
Wearing:
A brief stint of wearing earrings. I normally only wear my tiny silver hoops, but decided it was time to branch out again — which I did, for about three days, while remembering how inconvenient earrings are when you're mostly horizontal on the couch. So back in went the tiny hoops, and on went my signature necklaces instead.
My hair swept back, as I'm growing low-key bored with my fringe. Wide-legged sweatpants, which are so warm and also feel more fancy than my tapered ones. Things in my Committed Style (yes, blog post to come).
Nail polish. Believe it or not, this former style blogger hasn't worn nail polish in years, and didn't even own any for ages. Now I have two: a classic red, and a medium pink that's also kinda red/brown and feels classic in a different way.
Favourite memories:
People making dinner for me. Outside Day with the vegetables and the quasi-flirting. Reupholstery shenanigans. Discovering Plottr and intensely pouring the contents of my brain into a more stable, more organized place. Kind people in my phone <3