Yes, I've decided that I might enjoy writing some kind of monthly summary here. Mostly for myself, because it's interesting to look back like that, both short- and long-term. But I also enjoy reading roundups by other people, so I thought some of you might, too! The categories can change, we'll see (suggestions are welcome!). So here we are: my January 2022.
---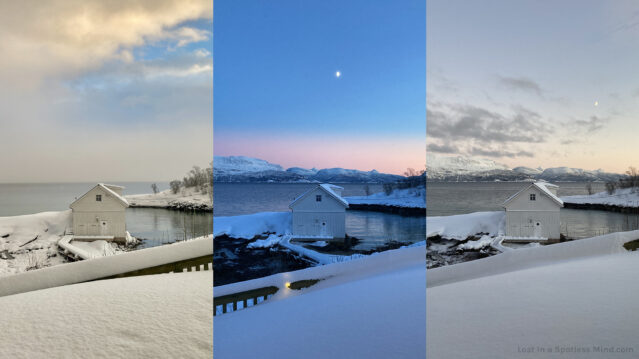 Outside the window:
Two enormous eagles. Flocks of the tiniest birds.  A swimming otter. Army helicopters. Endless snow, up to the living room windowsills. Young people down in the boathouse late at night one weekend, the lights inside glowing in the dark. The SUN, after months without.
Inside:
I finally managed to empty The Plastic Bin Of Random Things that has occupied my piano stool for several months; naturally, it took all of ten minutes to empty it. Have also been making an effort to keep up with laundry, both to have clean clothes, but also because the air is so dry now and the air drying helps. Lots of beeswax candles, and lots of airing out the minute the temperature gets above freezing. January is all about the air in here, it seems.
Making:
Ten portions of my first attempt at chicken soup (I absolutely nailed it, by the way). A Korean lemon syrup thing, to use as tea or in sparkling water. One embroidery, a wreath in a careful green thread, thinking of spring. A longtime work in progress is a crochet shawl in the most amazingly soft yarn. I'm also working on cutting out a deep blue-green linen shirt I'm going to sew, but it's slow going.
Thoughts:
– do I want to dye my hair? Do I want to go blonde? (No, Maria. No.) Do I want a pixie cut again? Shall I try the curly girl method, again?
– I wonder how big the discrepancy is between how I see myself, and how I seem to others.
– I'm reading I'm reading I'm reading I'm reading I'm reading I'm reading I'm reading I'm reading omg I'm reading.
Reading (some of it):
"The Gardener's Hand" trilogy by Felicia Davin, a fantasy series with fascinating worldbuilding and such lovable characters.
"Light From Uncommon Stars" by Ryka Aoki, which combines music, aliens, demons and doughnuts. I did so much highlighting in this book, the prose is delicious.
Tip: StoryGraph lets you easily look up content notes/warnings for books, in case there are topics you'd like to be aware of in advance.
Watching:
Re-watching Shadow & Bone on Netflix. "Four Keys Book Arts" on YouTube (gorgeous, quiet bookbinding videos). My ceiling.
Listening:
Aurora's new album, "The Gods We Can Touch". The "Mr. Soul" album by Sam Cooke. And on repeat, "The Lost Words Blessing (radio edition)" by Spell Songs.
Wearing:
Lots of PJ sets, because January is mean to spoonies. The teal Holiday Slipover mum knitted for me, that somehow keeps my whole body warm. Also the heated blanket, because again, January.
Favourite memory:
I saw the sun again for the first time since November and it was GLORIOUS. That whole day was a good one: left the house, had physio (physical contact!), and got to buy my own groceries and could pick the very finest fruit and vegetables. Funny the things that become luxuries.