Way back in July 2012 I started a series of blog posts called Defining Style. My goal was to help you readers, and myself, figure out our own personal style in a way that wasn't decided by fashion magazines or trends, but rather came from our individual preferences. My method can be particularly helpful, I think, to those of us who aren't easily defined by those labels often used, such as "rock chic" or "bohemian". I even teach this method to my students at Imageakademiet, because I want them to have as many tools as possible (if you think defining your own style is hard, try having five, not to mention twenty-five, personal shopping clients who all look to you for guidance). The tricky and wonderful thing about personal style, though, is that it is constantly changing. Some stick to a defined "base" more or less their whole life (think Coco Chanel or Frida Kahlo, for instance), whereas others are drawn to completely different style types as the years pass. It doesn't matter which of these types you are – you might even be so young that it's too early to see a pattern – as none of them are better or more stylish than the other.
It's been a while since I first created my three inspirational mood boards (one for clothes/outfits, one for beauty, one for details, remember?), so I wanted to show you my mood boards for 2014. Someone clever out there might notice that I've used more photos than the maximum six per board, but let's not get too hung up on that. What's also new this year is that I've given my mood boards a vertical layout, so I can easily view them on my phone. Ah, the joys of technology! Let's start with my style inspiration.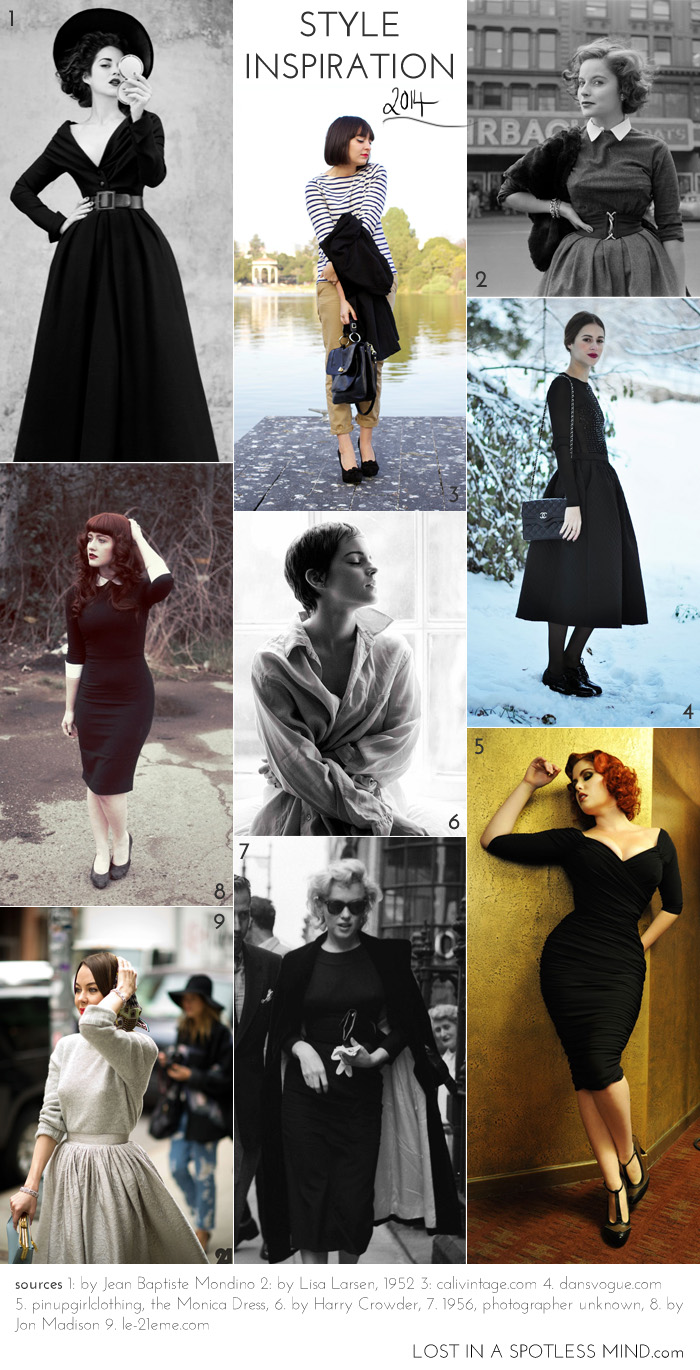 What's different from the last one? Well, firstly, it's more practical, more vintage-friendly, and a bit more casual than the last one. No matter how much I love the white suit and the floor-length skirt in the previous mood board, they just don't work with my life. This updated version also focuses much more on fit and silhouette, which seems to be my main focal point this year. What's super-interesting, though, is that if you read the list of repeated elements I wrote in 2012, pretty much everything on the list is still applicable to my current style. Most changes seem to be related to a better understanding of my body shape and my lifestyle, not to the aesthetics themselves.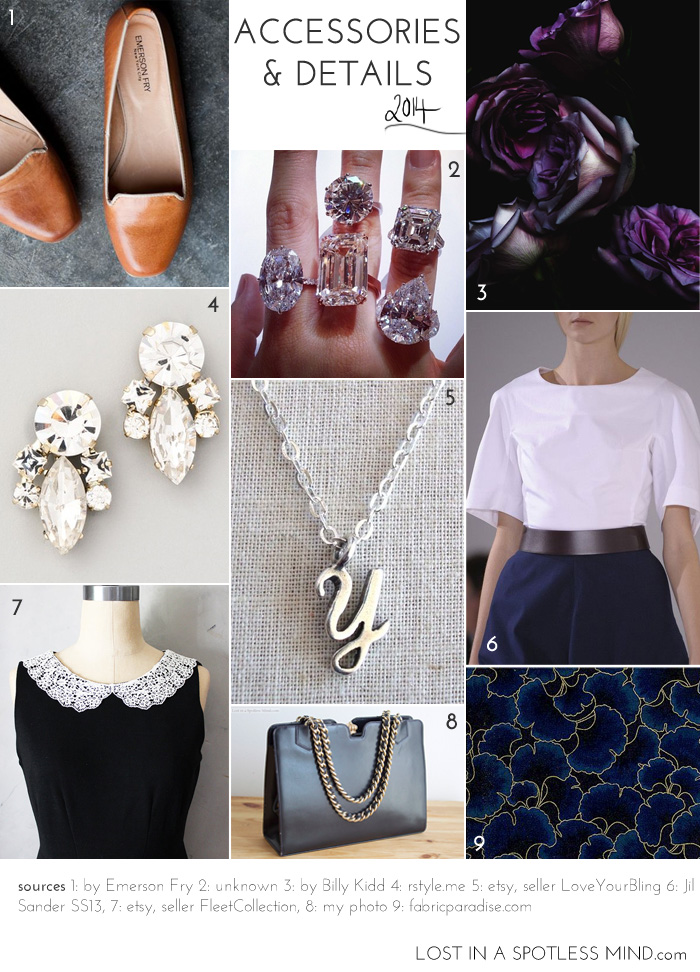 As for the details and accessories, well, you know they are my kryptonite; anything more than my signature necklace and a ring or two and I feel like a little girl playing dress-up in my mother's old stage clothes. So this year, I'll be trying to understand them better, but also to incorporate more patterns into my wardrobe. I also find collars and necklines an intriguing topic, as they can be problematic for someone with a large bust. That uniboob shall be banished once and for all.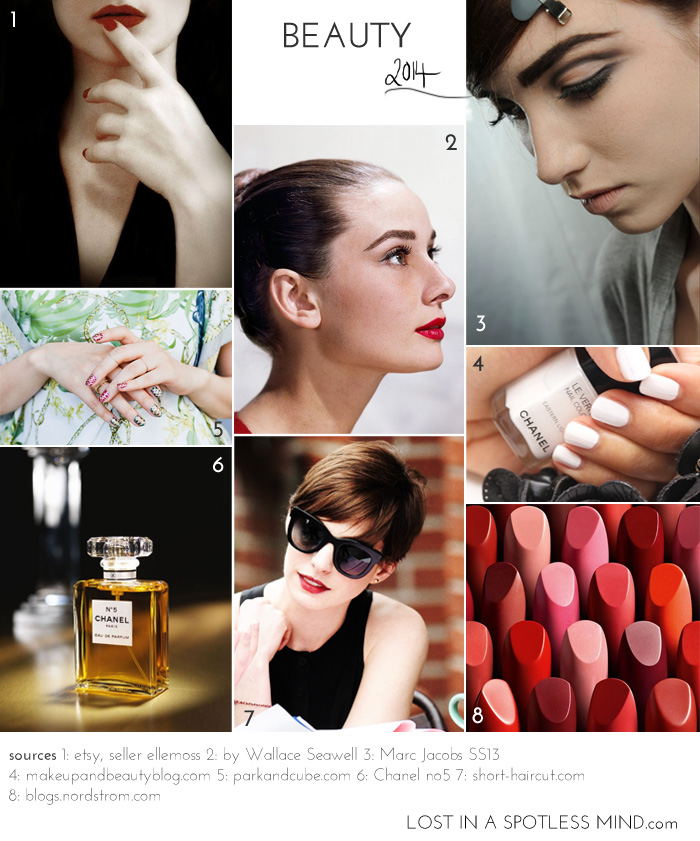 Back in 2012 I still had long hair, so of course the pixie had to be included in my new beauty board. As for the makeup, I tend to have two looks that I slightly adapt to my liking; the first is that 50′s, Audrey/Marilyn thing, with lipstick and strong brows, or I'll do a 60′s thing where I make my eyes appear as big as possible. My lipstick collection has expanded since 2012 as well – I'd love to show you, but can't help feeling very self-conscious about putting my Frida Kahlo-like facial hair in front of a macro lens. Am I just being silly? I also decided to include perfume on my beauty board, because I'm so very in love with my Chanel no5 again, and would like to learn more about different scents.
So there we have them! It's not necessary to create new boards each year, of course, but I love playing around in PhotoShop, and I also felt I had changed so much since last time that an update was only natural. How are you all doing with defining your own style? Is there any area/topic you would like me to write about this year?