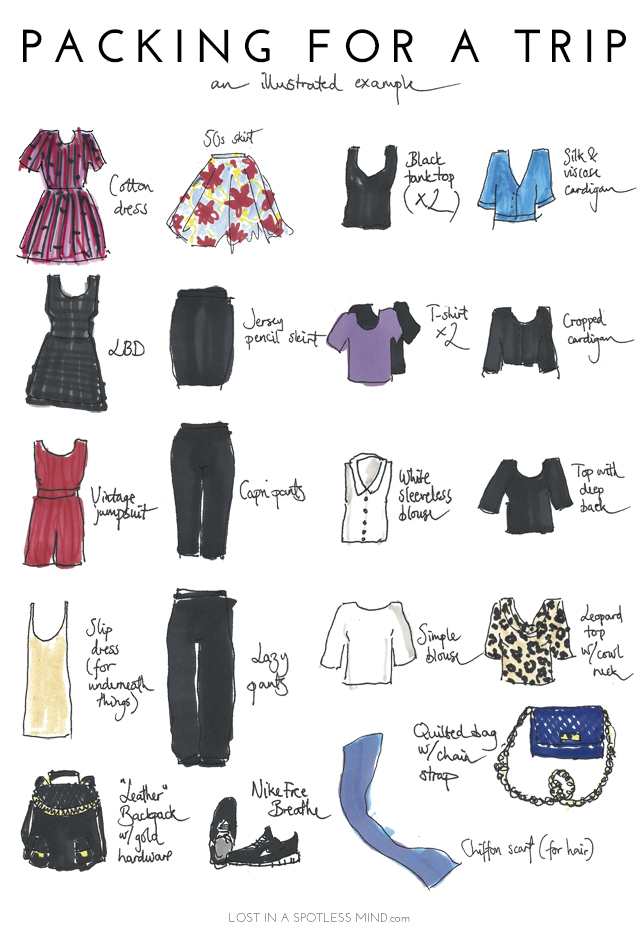 Illustrations by me, click to enlarge
I'll be going to my home town, Harstad, for a few weeks, and wanted to show you how I pack for the trip; happily, this also provided me with the perfect excuse to draw (by hand again!) instead of actually packing. I drew this by hand with my favourite pen (I only have a single one left and can't find it anywhere) and various kinds of markers, because I didn't want my brain to overanalyze everything and strive for perfection. So much fun, and much more fun than packing.
That being said, I think the items I've chose will work well for the trip. It might be everywhere between 10° and 30°C, so I had to bring more than I usually would if the weather had been less varied. What makes it interesting is that I don't tend to wear lots of layers, which is usually the go-to advice when packing for a varied climate. Instead I've chosen tops of various weights and with different sleeve lengths, and made sure I have a couple of cardigans to wear over dresses when it's cooler outside.
As for shoes, well, I didn't want to bring heels because I don't like driving in them (and driving is pretty much a guarantee in Harstad as it's a small city with terrible public transport and we live a bit outside the city). My flat sandals fell apart in Santorini, so I'll only have my trusted sneakers with me this time. I might stumble across a wonderful pair of ballerina slippers in Harstad, but if not, the Nike's should work with everything anyway.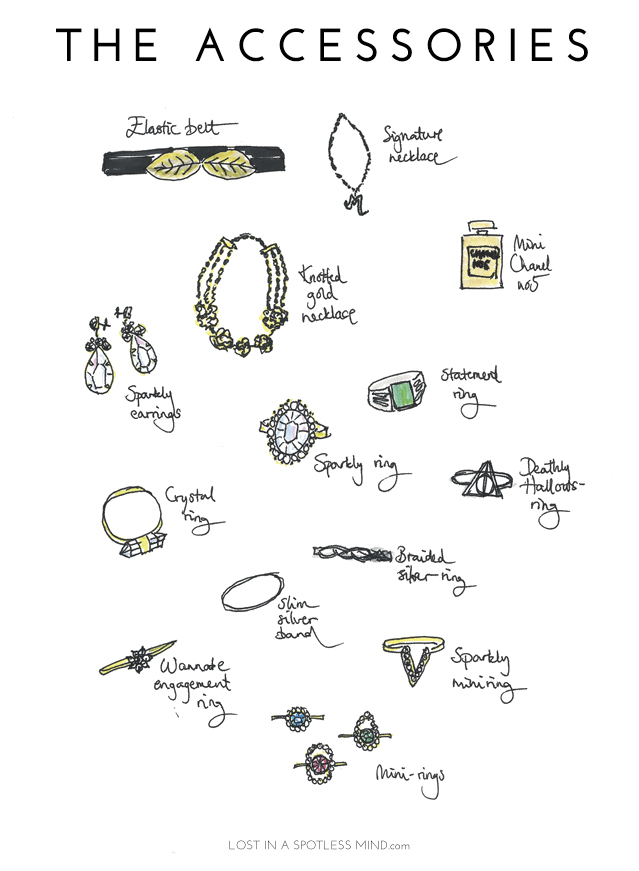 With accessories being my "style cryptonite" I don't bring much, particularly since I don't do many dressy things when I'm back home anyway. I need my signature "M" necklace, though, a pair of sparkly earrings, and some rings in case I feel eccentric. H&M have been surprisingly creative with their mini rings (or knuckle rings, if you like), so I'll have lots of sparkle at my fingertips, pardon the pun.
Just because it's fun, I also put together some outfits, just to show you how I might combine things for different occasions.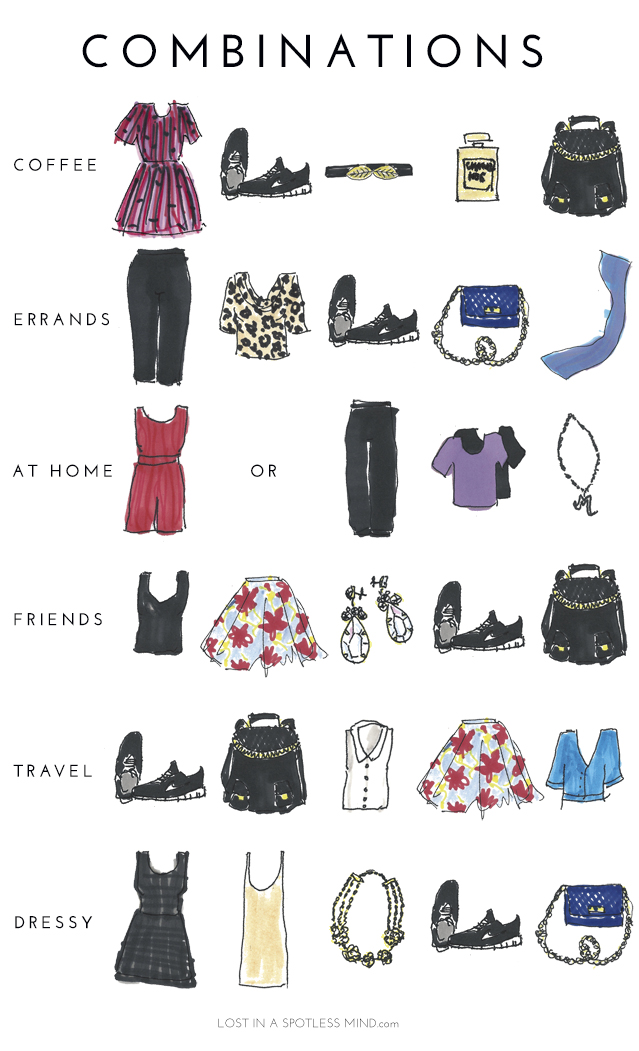 Packing is such an interesting excercise, I think, because I'm always reminded of my absolute favourite garments that I just can't travel without. That patterned skirt for instance, has been my go-to skirt more often than not since I bought it; there's a post with an actual picture of it coming soon. I plonk all my favourites on the bed, then make sure I have enough tops, bottoms and dresses. I used to consider trips as a reason to "finally" figure out how to wear those lesser worn garments I had, but now I just bring my favourites and leave it at that, which works much better for me.
All in all, I think this might turn out very well indeed — now I just cross my fingers my luggage won't go missing!