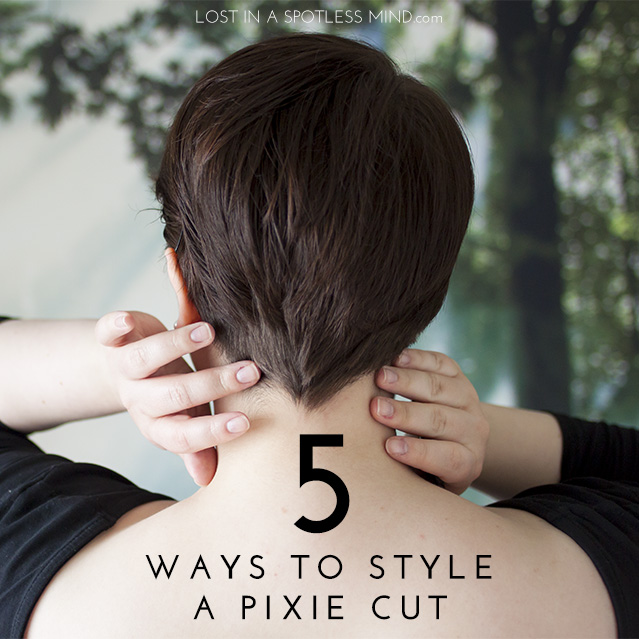 My previous blog post on how to style a pixie cut got so much positive feedback, so I thought I'd create another one! Whether you already have a pixie or are thinking about getting one, it's nice to know there are plenty of styling options available. The starting point for all these styles is a pixie that's slightly longer in front and around the ears (compared to my previous post), but still very short from the occipital bone to the neck. In my opinion, the ultimate trick to styling a pixie is to think of it as sculpting, creating lines and shapes with the hair. In fact, none of the styles in this post need special accessories or tricky styling tools; I only used a few bobby pins, some hair gel/spray, and a straightening iron that's one inch wide.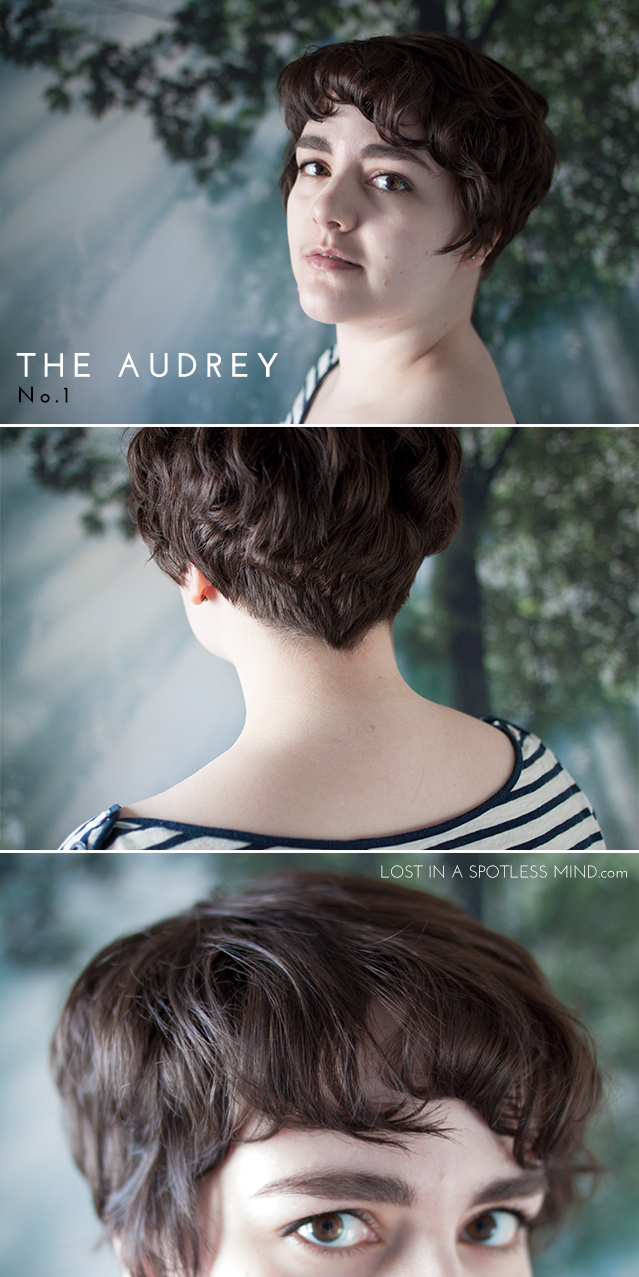 The Audrey no. 1
This is how I tend to style my hair most days now, as it's quick and works well with my hair. My natural texture is pretty easy to work with; if I blow-dry it, it goes straight and sleek, but if I leave it to air-dry, it has much more texture and soft waves. After a shower I sort-of part it to the side, and scrunch it with my fingers to enhance the texture. When it's dry, I usually end up creating more waves around my face using the straightener. I finish with a little bit of gel scrunched in there, or a mist of hairspray. If your hair is naturally curly this will be even easier to achieve, and if your hair is quite straight, you'll just have to curl it more all over to get the same result.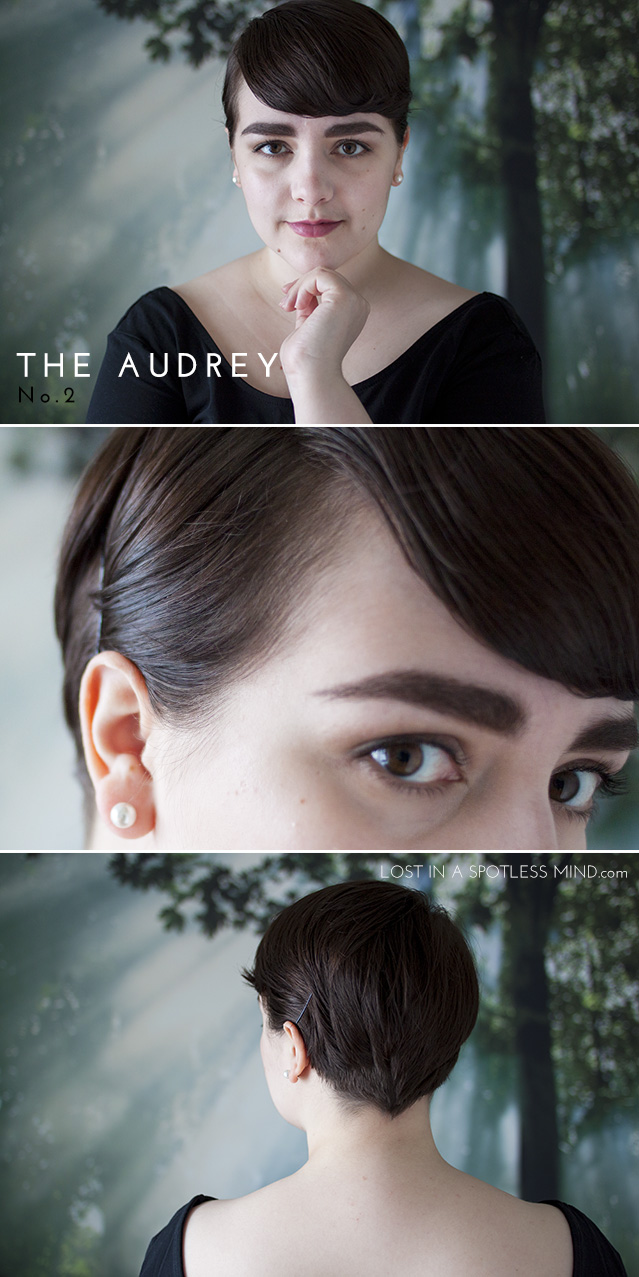 The Audrey no. 2
This one is rather similar to my Emma Watson-style from the other blog post, except it's slicked back over the ears as well. Some gel and a fine-toothed comb will make this much easier. The fringe/bangs swoop forwards from a deep, straight side part. To get that smooth, even curve in front, you might want to comb and then clip your hair in that shape while it's wet. You can also use a straightening iron, just clamp it gently on right next to the part, then pull it smoothly sideways across your forehead. This should create a curve, but not a wave with any volume. A bobby pin behind each ear makes it even more sleek, and keeps the hair close to the scalp. Hair that's slicked back can sometimes end up looking greasy, so finish with some hairspray to keep it in place – this way you won't have to touch your hair that often, which can make it look dull after a while.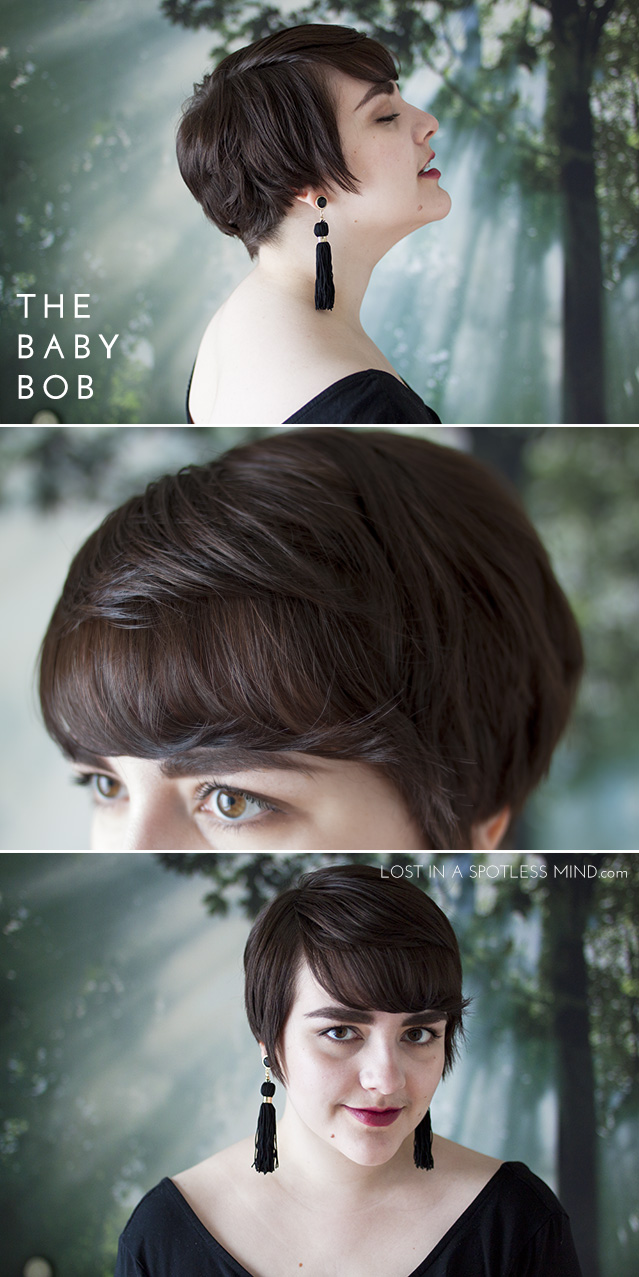 The baby bob
This will only work if your pixie has some length around and behind the ears. Pull it all over your ears, straighten it if you have to, just get as much hair down there as you can. To further the illusion of having "length" to the hair, I create a side parting, let the actual fringe hang down as normal, but pull the hair on top of my head to one side and fasten it with a sneaky little bobby pin. Parted like this, it almost makes it look like your bangs are one length, and the rest of the hair reaches all the way down to your earlobes. Almost. If this hairstyle could be anyone it wanted, it would be Catherine Zeta-Jones as Velma Kelly in Chicago. For that, you really do need longer hair, but a baby bob can be very sassy nonetheless.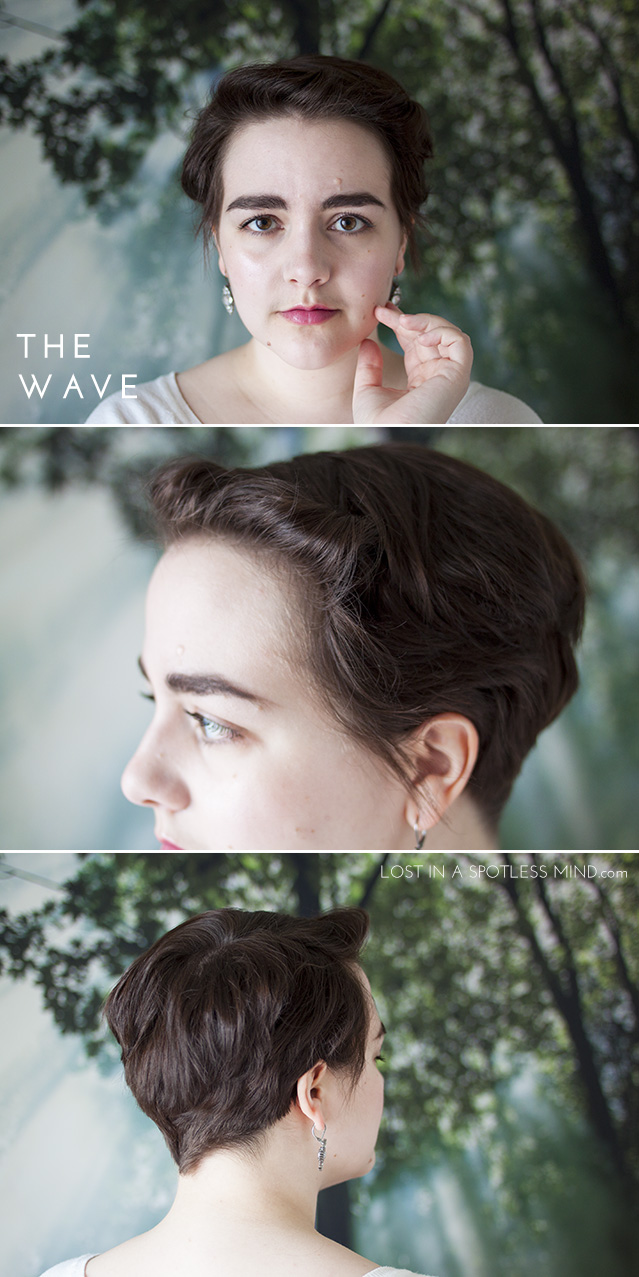 The wave
The wave is a very soft, feminine way to style a pixie. You can use either a blowdryer (for damp hair) or a straightening iron to create this. The trick is to sculpt the fringe area into a soft wave; it goes up and back from a deep side parting, then curves slightly towards your forehead, before sweeping back and up again. A little texture and whispy bits are nice for this style, so some styling product for separation in the back can be helpful. If your fringe wants to flop forwards, or it's windy outside, just sneak a bobby pin or two in there, following the curve of the hair so they won't stick out.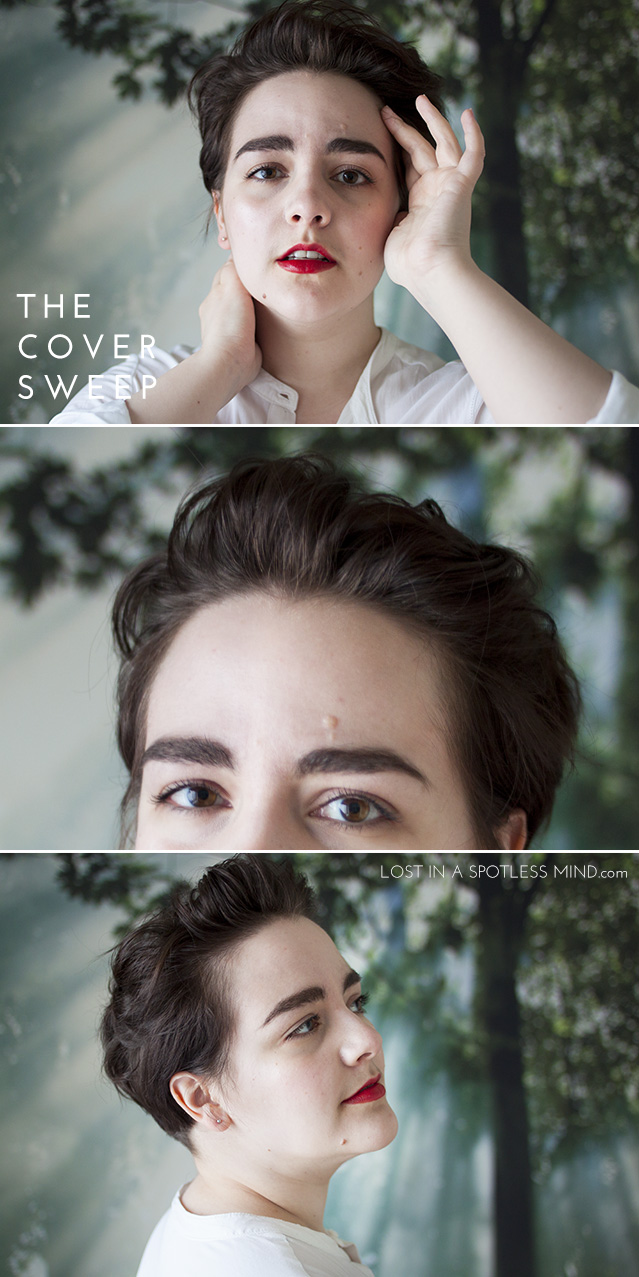 The cover sweep
I named this "the cover sweep" because it's a hairstyle that's seen so often in fashion magazines if their model/actress has short-ish hair, or is growing out her hair and is in that awkward in-between length. You can see some version of it it here, here, here, here, here and here, for instance. The caracteristics of this style is that it's tousled, messy, and all swept back without any visible aid. It looks like you'll either have to run your hands through it every couple of minutes to make it stay put, or hire an assistant to walk in front of you with a fan. Actually, though, there are many ways to create this and make it stay put. They all start the same way, though: when you're leaving the shower, slick your hair back, then wrap a towel tightly over it. Starting that backwards movement when hair is dripping wet will make sure it stays that way. Then you can either add strong mousse/gel and blowdry, or just clip it back until it's dry, and use a straightener to gently wave it backwards. Finish with a strong kind of hairspray, and perhaps a bobby pin or two, just in case.
Voilá!