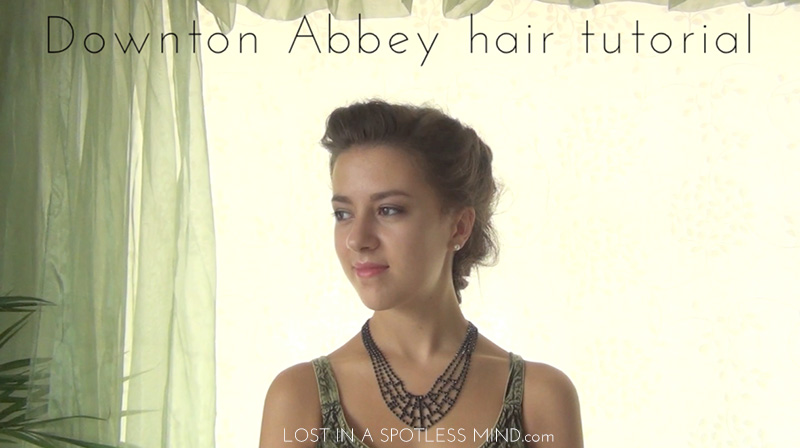 We're in the middle of season four of Downton Abbey here in Norway, and the show still manages to inspire me in many ways. I haven't written about it in a while now, but some of you might remember my Downton Abbey-inspired outfit, or the previous hair tutorial (blog post // YouTube video) I made? Well, I actually filmed two tutorials at the same time, I just haven't gotten around to finishing the second one before now. I used my younger sisters as models, and if they seem like, well, the same girl, it's because they're twins.
The inspiration for the blog post comes from the show's early days. I didn't aim for an exact replica of any particular of Lady Sybil's hairstyles, but was more inspired by the shape and lines we often see her wear. In this instance, I wanted something that was swept up and away from the face, but was still swirly and voluminous around the crown and neck area. My interpretation is a bit messy, with lots of easy backcombing involved, because I want to make it seem less intimidating to do. This is not supposed to be perfectly coiffed and smooth, it is more about the different sections of hair and how they create a whole.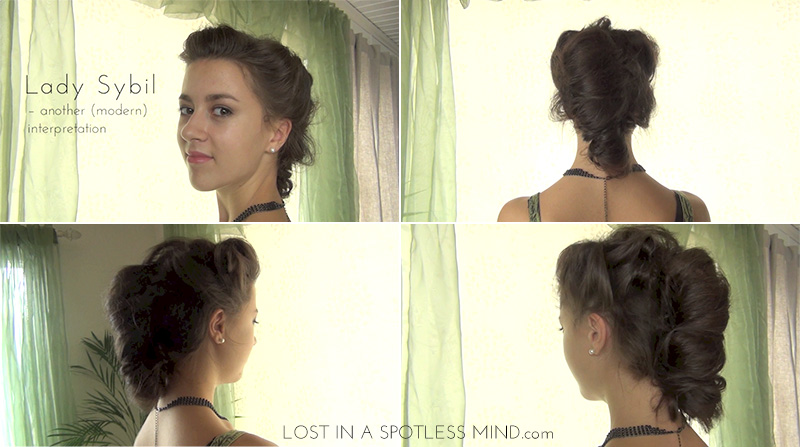 The song is a live recording from one of my music exams, back in 2009 when I still did that sort of thing. I always find it difficult to pick music for YouTube-videos like this, as the music shouldn't steal all the attention, but still be, well, worth listening to. I hope you like it (both the music and the tutorial) – and remember that it looks its best in high quality and full screen view mode.