Outfit: my favourite dress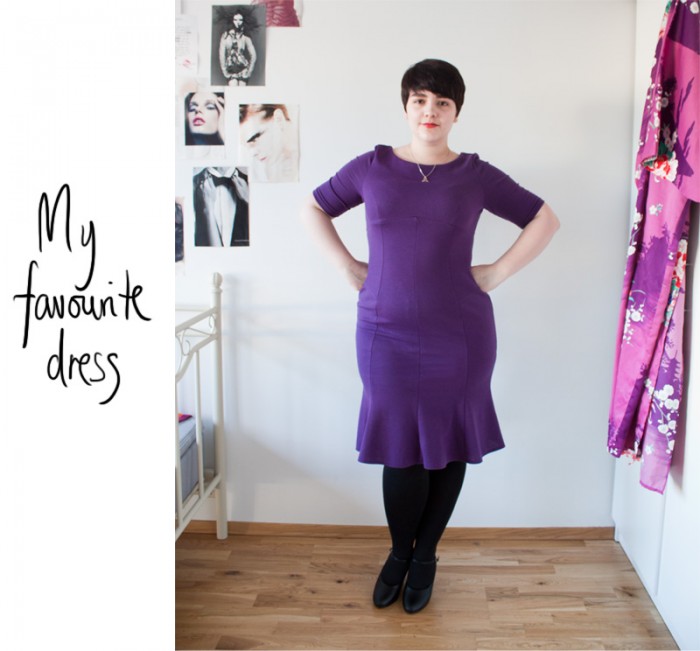 I have it in red as well, but somehow the purple has become my favourite – which is odd, as I normally don't wear purple at all. Worn with my favourite necklace, red lipstick, and my So Danca character shoes.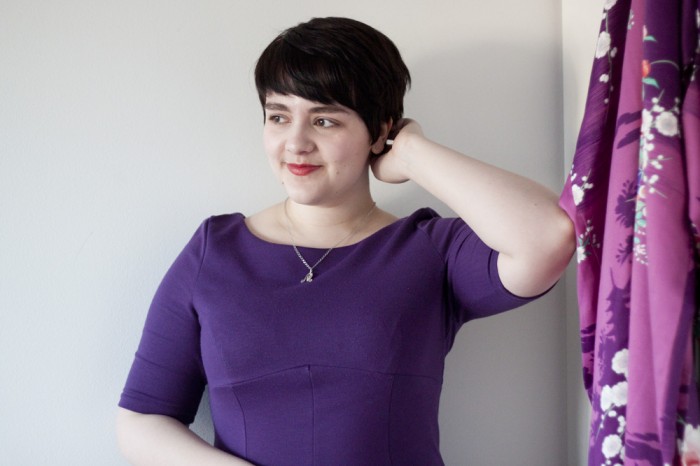 Oh, and as you can see, I finally have a space that makes it possible to take outfit photos, but I still feel supremely awkward doing them. There is this little voice in the back of my head that tells me to keep trying, as there are so few plus-size-ish Norwegian bloggers out there. I would love to hear your opinion: do you actually want to see what I'm wearing sometimes, or am I just falling into the but-all-the-other-bloggers-are-doing-it-so-I-probably-ought-to-do-it-as-well-trap combined with the people-need-to-see-more-bodies-of-all-shapes-and-sizes-out-there-idea?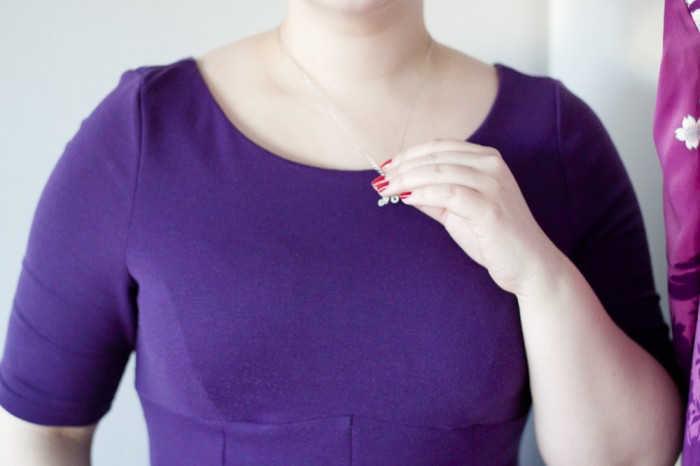 68 Responses to "Outfit: my favourite dress"