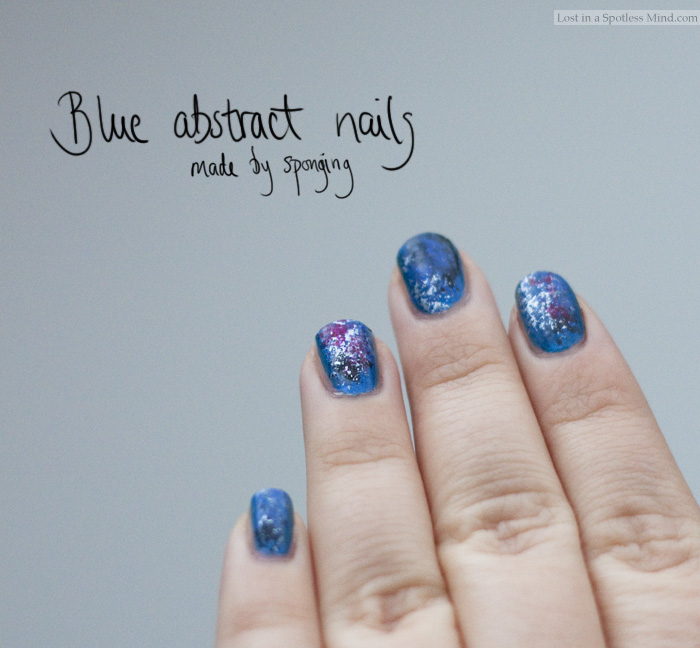 The base: two layers of Depend's nr. 41 allowed to dry for a few minutes. Then randomly sponged with: Blue My Mind from H&M; Manhunter, a black from H&M which oddly enough looked like a dark green; No Place Like Chrome by Essie, my favourite silver polish; and a tiny bit of the deep red Smolder by Orly. A coat of OPI's RapiDry top coat to finish.
I'm not quite sure what to call this manicure. The nails without the red look a bit like the Earth seen from afar, don't you think?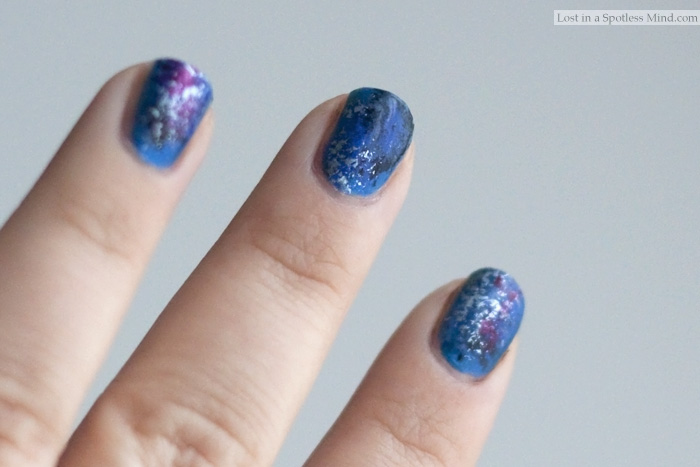 Also, I just wanted to explain a little about why it's been so quiet here lately. Turns out I'm not only depressed (which isn't so all-consuming as it used to be, so that's good), but I've also got chronic fatigue syndrome. Work has been a bit crazy, which means I've been more tired than usual – but it's also been fun, so more on that another time. Then yesterday my grandfather died, and I'm now back in my home town for the funeral.
I'll get back to blogging once things calm down, and in the meantime I know that you won't abandon me. You're all very lovely people, after all, and that's why I still write this blog. See you around, darlings.