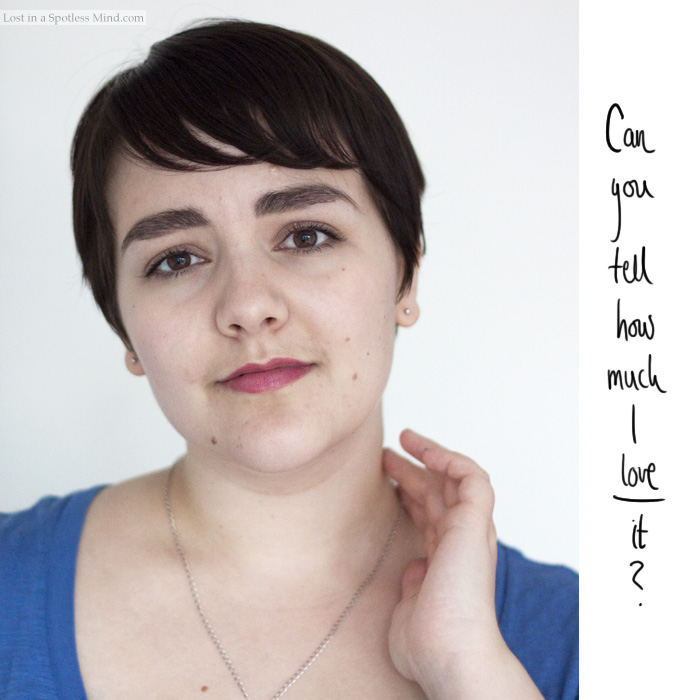 I'd thought about it for a few months. Actually, ever since Cookie and I started watching Once Upon A Time, and I saw Ginnifer Goodwin and her gorgeous pixie cut. Pros and cons were written, short-haired girls were studied on the subway (though there are surprisingly few of them nowadays), online makeover sites were perused. In the meantime I tried to really take advantage of my almost-long hair – you know, curling it, creating fancy hairstyles, flicking it around… but mostly, it just felt wrong. Wrong and utterly boring.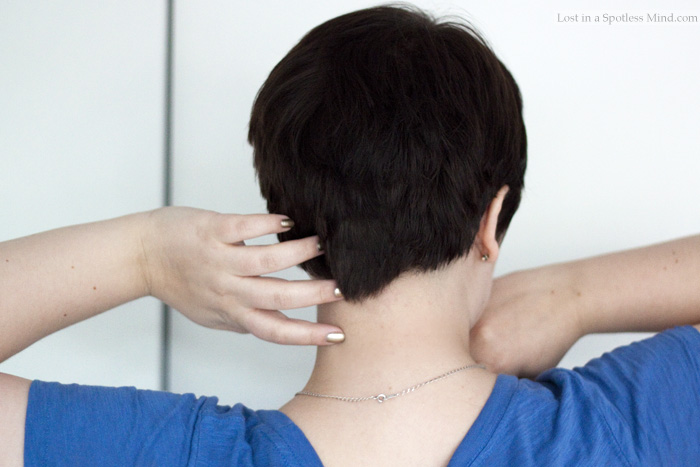 I've actually had hair this short before, when I was around fourteen. It was spiky and a very warm brown and pair with depressingly over-plucked brows and shimmery eye shadow, which made it very hard to picture me with a flattering short style. That might also be why, when I told them of my idea, so many of my closest ones seemed sceptical at first. I could practically see the struggle in their head. On one hand, I think they generally consider me a smart person, and a rather well-studied one when it comes to personal style. Still, that fourteen year old me must have loomed in the air like a ghost, so I can't blame them for hesitating to cheer me on. I'm hoping this blog post will win them over, though!
One day, after having showered and dressed and made me up as usual, I went into Cookie's room and said "now, imagine this, but with short hair. Won't it look better?" The more we discussed it, the more we agreed on a loud YES. So I did some online research to find a hairdresser here in Oslo, a task I've been postponing ever since I moved here. I trust forums more than blogs when it comes to these things (not so strange, perhaps), so I finally settled on THERESESGATE 35, a salon with just an address as a name, and a very minimalistic website. Still, their online reputation was stellar, and their stylists are regularly consulted by magazines such as Norwegian ELLE and Stella, so I decided to give it a go. I contacted the salon and was recommended Silje, as I wanted such a drastic change and she was good with short hair.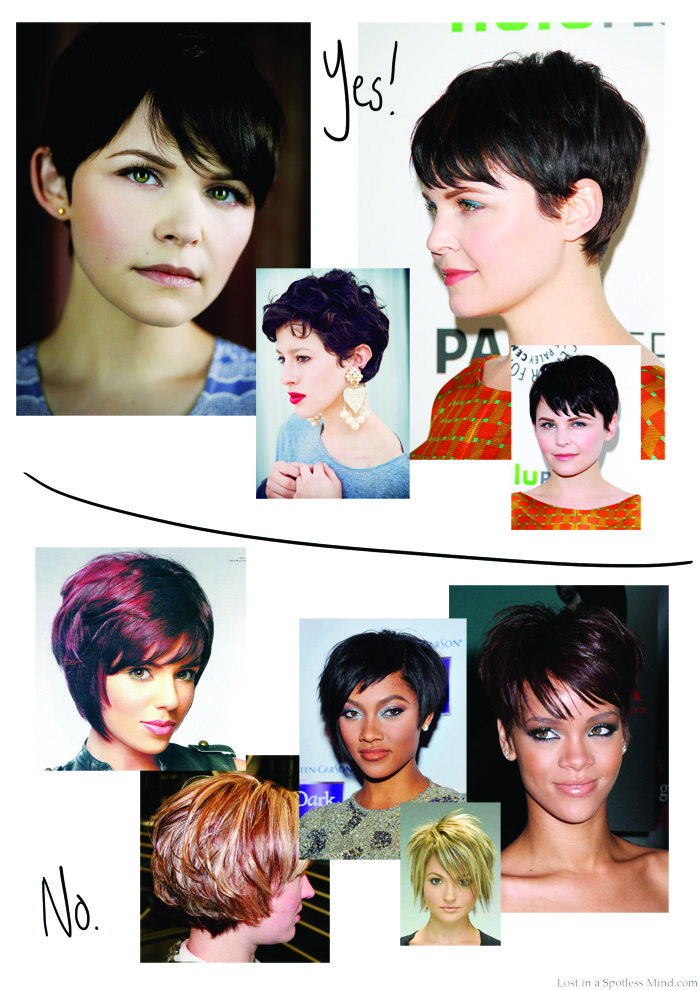 You know me, though, I'm very much a believer in thorough research and preparation. So I created the mood board above, illustrating both what I wanted and what I definitely didn't want. It was really important to me that the result would be soft, feminine and curvy. Anything hard, spiky or… well, cool, would bring me right back to fourteen year old Maria.
Fortunately, when I got to the salon (which is lovely; light an airy and relaxed), Silje seemed to be a bit of a mind reader. Honestly, she's probably the best hair dresser I've ever tried, and she'd never even seen me before. She completely got what I meant with "soft and feminine", and appreciated that I'd also brought pictures of what Ididn't want, as it made it much easier for her to understand me and my style. She even found a shampoo without SLS when I asked, and, oh yeah, was drop dead stylish.
As she snipped away, and more and more hair fell to the floor, it was all I could do to keep from screaming "Huzzah!" at the top of my lungs. It just felt so completely and utterly right. I left the salon feeling prettier than I've ever done, and that feeling has lasted ever since. Contrary to popular opinion, I feel more feminine and sensual than I did with long hair. Perhaps because there's nothing to hide behind now, it's just my face and my body and that's (almost) it. It has also forced me to overcome that silly complex I had about my chin area, so it's good news all around.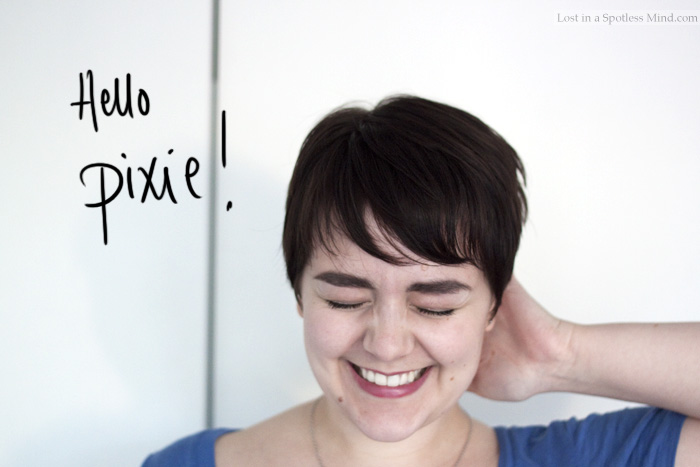 It's funny how much a haircut can do, isn't it? Do tell me: am I reader-approved?