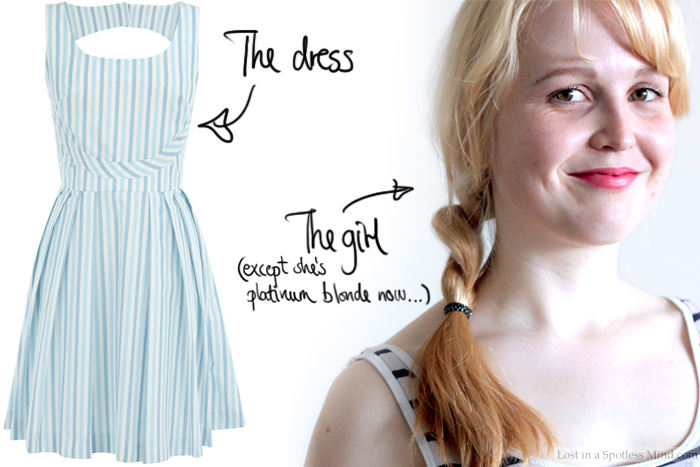 My dear friend Ingvild is going to her brother's wedding this summer, and asked me to help her with her outfit. I spotted this dress at Oasis, and thought of Ingvild the moment I saw it (it can also be found at ASOS for a much more affordable price than in the Oasis stores in Oslo, by the way).
Ingvild loves that 50's silhouette, with a fitted waist and a full skirt, and I knew the colours would suit her. It's mostly cotton, so it will be nice and cool, which is important for summer events. There is a cut-out in the back (you can see the top part on the picture), but it's not so low you can't wear a bra underneath. The question now is how to style it, so I made some polyvores – with a song for each outfit as well, to set the mood.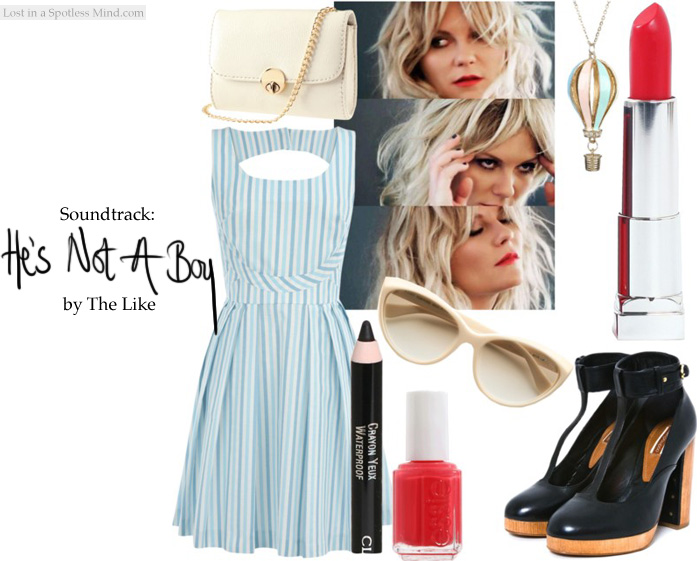 All polyvores by me, and linked.
This is the slightly rebellious look. Not so much that it upsets grandmothers or steals the thunder from the bride, just enough to play against the sweetness of the dress. Also, I cannot properly express how much I love those shoes. Such a wide ankle strap would never work on me, but Ingvild's insane legs can pull off anything. For the ceremony itself I'd add a waist-length, white cardigan, as it's good manners to cover one's shoulders in church.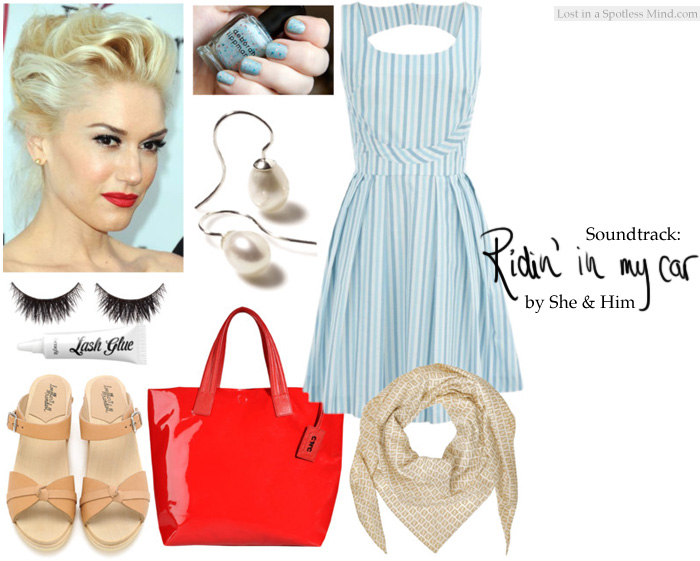 This is definitely 50's-inspired, and Gwen's hair and makeup would work wonderfully on Ingvild. The bright red of the bag could be too much for those official group wedding photos, but that's easily solved by not wearing the bag while they're taken. Without the bag the look is more muted, but still not close to being boring. The scarf can work as a wrap while in church, and to keep the hair in place if it's a windy day.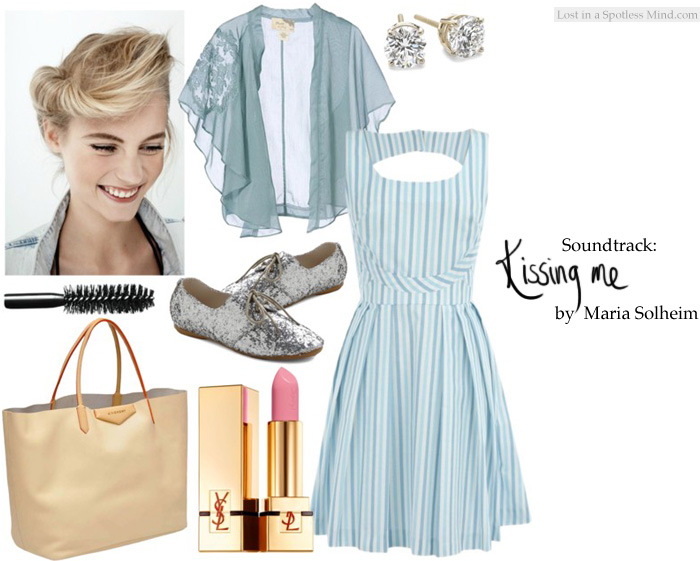 Un peu français, non? A carefree mix of metals and textures and expressions, all done in a light, happy way. I wish the shops would make more items like that chiffon blouse/shawl/cape-like thing, as it's more dressed-up than a plain ol' cardigan. A lot of mascara is needed for this look, though, as the rest of the outfit is so pale.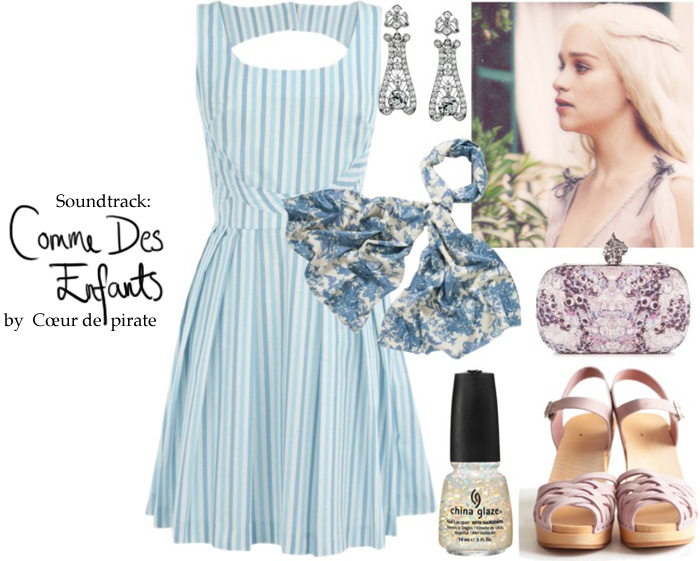 Finally, a not-so-traditional take on pastels and patterns. But Maria, you say, can one really mix three different patterns in one outfit? Well, of course you can! Who's going to stop you? The secret to a harmonious mix is simply to keep it in the same colour palette, like these romantic pinks and blues. No other accessories than a magical nail polish and some glittering earrings are needed.
I'm sure Ingvild would love it if you left a comment and told us your favourite!