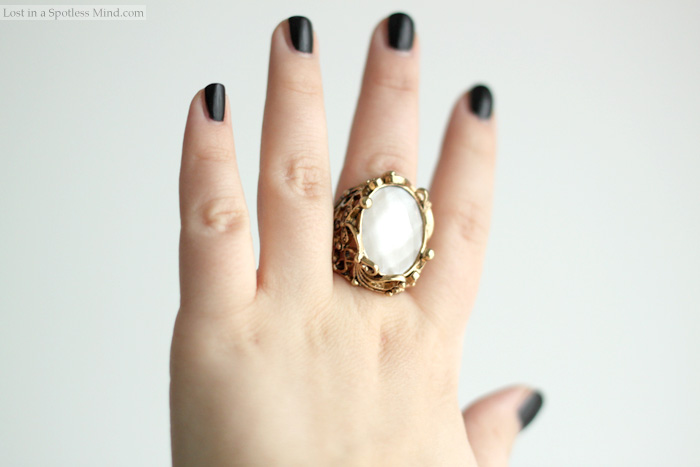 I was cleaning out my iPhoto-library yesterday, and stumbled over a whole bunch of photos of my nails. Because, you know, I like to make them look pretty, and then document it. Don't worry, it's completely normal, lots of other internet girls do it, too! This first one is H&M's Manhunter, with Essie's Matte About You on top. I do love a mattified black polish.
This is actually my very first attempt at Konad nail art (stamping designs on your nails, like this). A bit messy, but I still like it. The base is Maybelline's Foreverstrong polish in 76 French Manicure, stamped with the white Konad polish.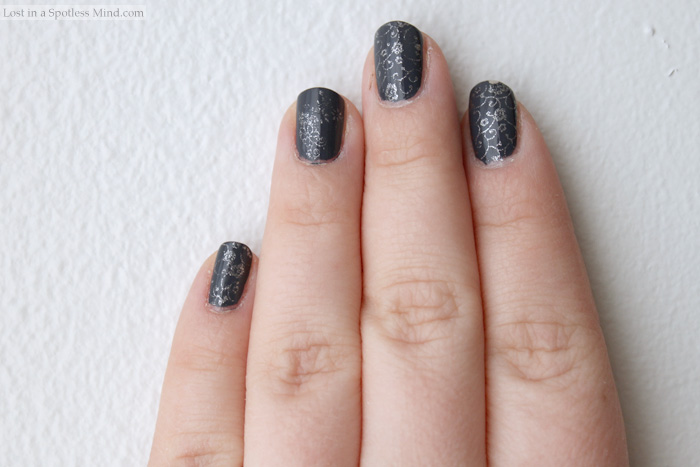 Another Konad, this one was a few days old when I took the picture, hence the chipping on my index finger. The base colour is a dark grey by Depend, stamped with H&M's Gold. I'm not sure they call it "Gold" anymore, but I know they still have it – it's a very cool gold with a hint of silver.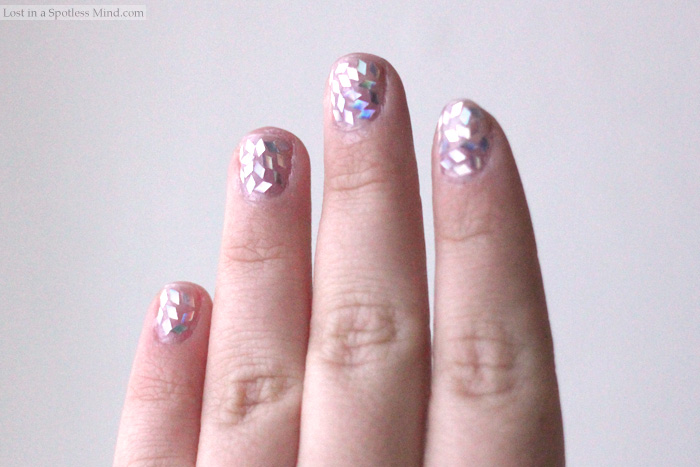 Disco nails! The glitter is from Neglemakeriet, and it is stuck in a very thick layer of a clear polish from Depend, with several thick layers on top. This was my first attempt at disco nails, and it really wasn't my thing. Despite the thick layers of polish, the glitter got caught in my clothes and hair, and I only kept this on for about a day. Still pretty, though!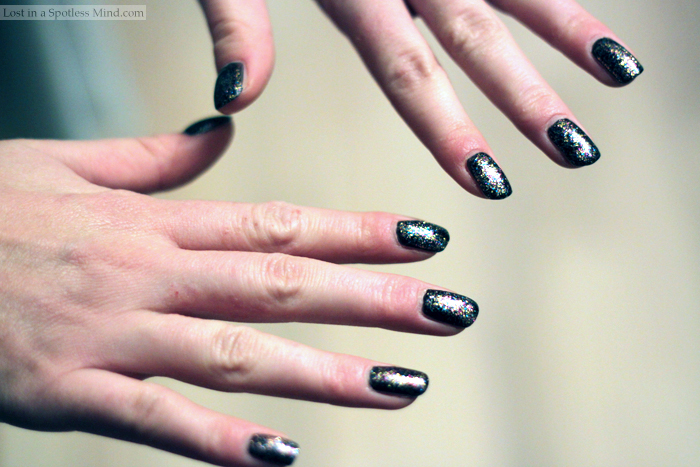 The hands of my youngest sister Lillian, before a Christmas dance. It's H&M's Manhunter with two layers of OPI's Sparkle-icious on top. Super-glittery!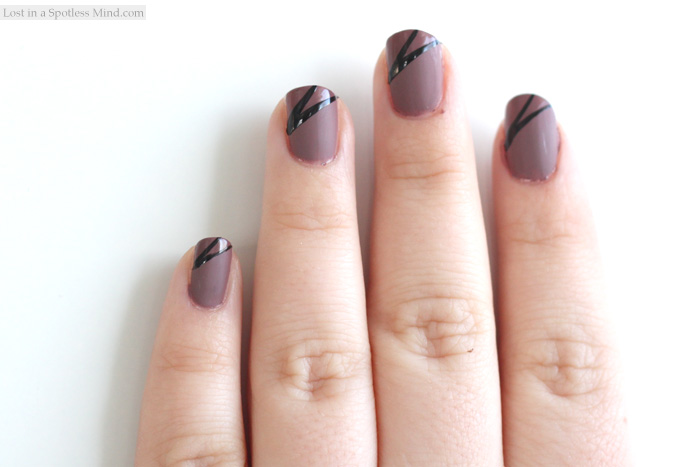 This is a funny one. I spent a lot of time on it, but once it was on, I didn't like it at all and removed it immediately. Girls can be strange. The base colour was from H&M (I don't have it anymore, and can't remember what it was called), the black is a special kind with a long, thin brush, and then the matte part was done with Essie's Matte About You. Actually, I might have to try this one again sometime soon. And yes, of course I'll show you if I do.
You might be interested in...