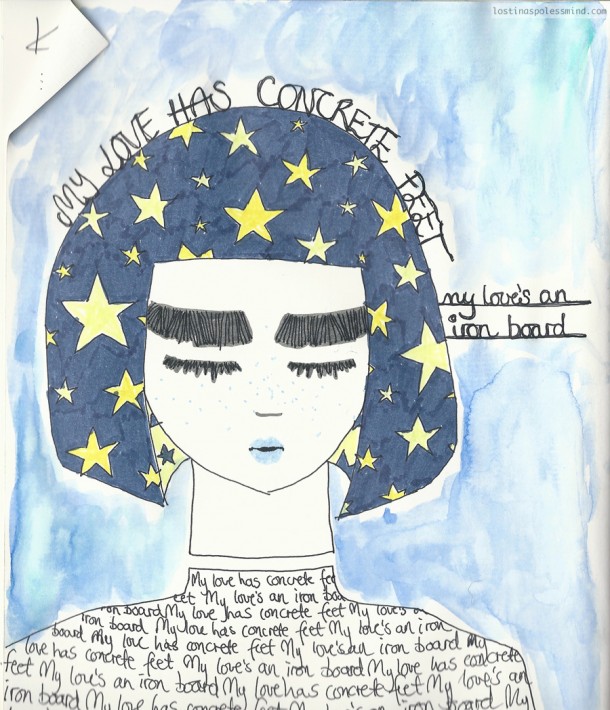 All drawings are clickable for larger versions.
So, Maja and I have this thing going on about sketchbooks. It started with this pin, and then Maja suddenly did a blog post on hers (don't you just love that singing bunny girl?). I guess it's my turn, but I must admit I'm slightly reluctant. You see, I don't like people seeing things I make that aren't finished/perfect/pretty/you-know-what-I-mean, and the whole point of this drawing-more-often-sketchbook is to not think so much all the time, to allow things not to be perfect.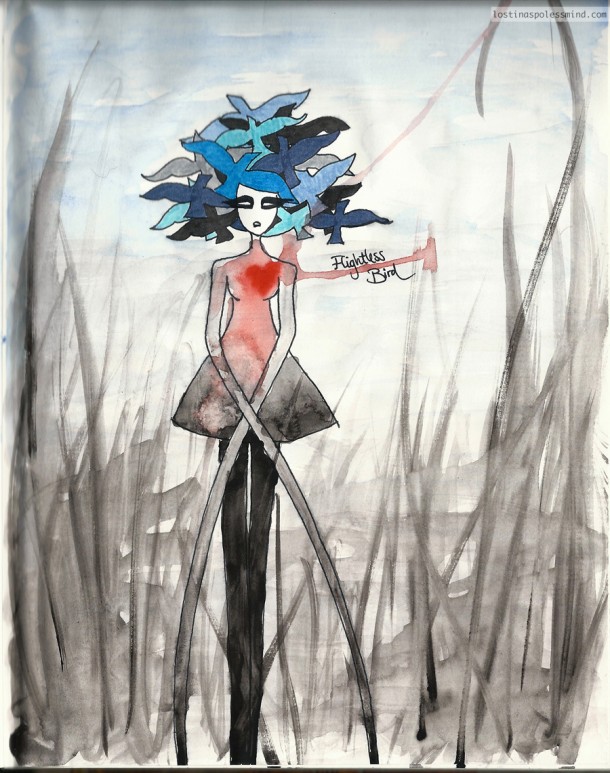 I think that's why I've started playing with watercolours – as I'm so inexperienced with them, it's pretty much impossible to over-think things. Also, it dries rather quickly, so I can't keep editing it forever as I can when I make things in PhotoShop. Sometimes, to test my limits, I'll even Instagram things before they're finished, which is a huge step for me. I'm "mariahantro" there, if anyone wants to stalk me.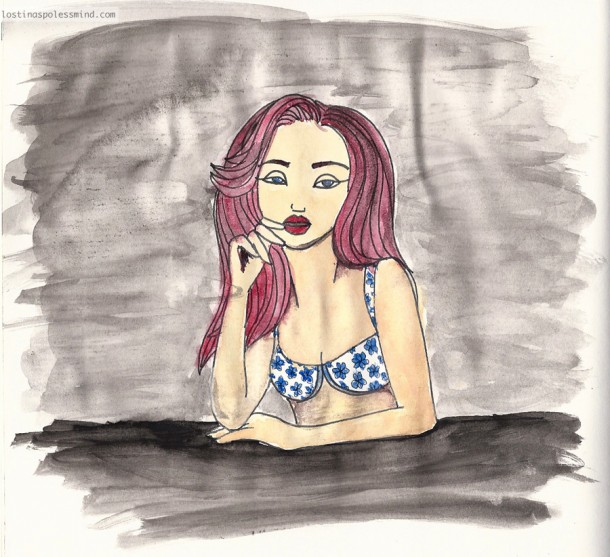 I've been thinking about changing my blog layout, by the way, so things might look a bit strange here for a while until it's finished. I think you'll like it when it's finished, though. Anyway. This has been a random thoughts post brought to you by Maria. Until next time, darlings!