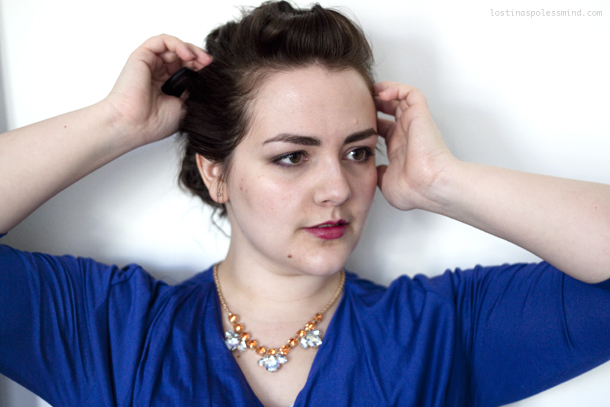 This is how I end up looking when I've been listening to the soundtrack from the Frida Kahlo-movie while watching Gossip Girl with the sound off (and sighing over Lily's always-perfect hair).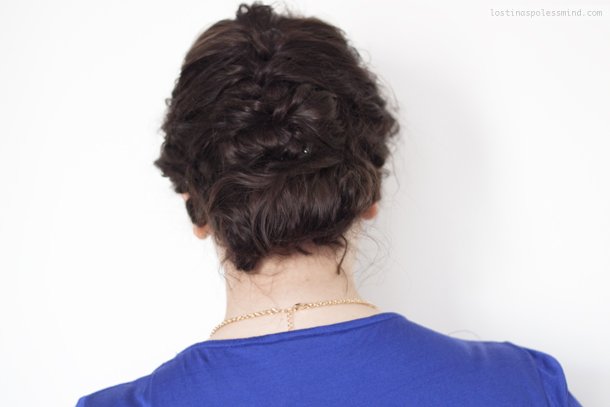 The hair is a little bit inspired by this YouTube tutorial, and it's quite easy, actually.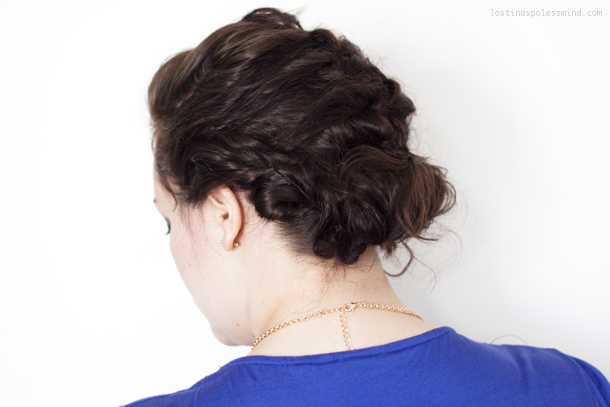 The lip stick is a lip tint from LUSH that I'm addicted to, the top is from H&M, as is the necklace. I have a "thing" for these kind of diamondy necklaces (as Maja can tell you every time we walk by a window display featuring them). This one is so pretty that you need to see it up close: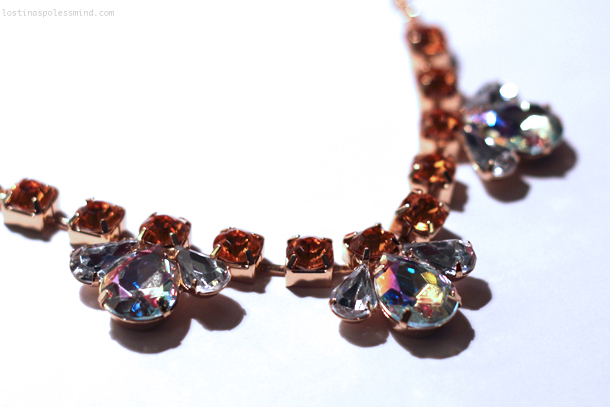 Preeeetty.