A zillion hugs and puppies to Maja for being such an amazing friend and creating the illustrations for my text. Honestly, that girl is the best, and I think you should all name your first-born babies after her. Or at least leave her one of those lovely comments you all do so well. Oh, and all illustrations are clickable for larger versions.
Pardon my French, but depression is a real salope. She fills your life with a stream of constant negative thoughts and a feeling of being super-fragile, steals all your energy to do even the smallest of things and refuses to leave no matter how many happy thoughts you think. As if that wasn't enough, she also hacks away at your confidence with a giant, wicked axe. I imagine it looks something like this.
The story of my own confidence isn't very unusual, I guess. Up until high school I was a bit of a mess, but after that, I started building myself up and ignoring people who weren't good for me. A couple of great boyfriends helped a lot, improving my singing and getting to be on stage more often was definitely good, but the biggest change was probably that I really wanted to be more confident. I deduced, in my Hermione-like way, that me being so shy and insecure was holding me back, and I didn't like that at all. Starting college was the ultimate chance, as I didn't know a single person in my new English Literature class, and I could thus be the Maria I'd always wanted to be. Some people might think that sounds a lot like acting a part, but to me, I felt more like myself than ever before.
I started my music studies the year after, and was put in a class with four guys who'd played in a number of bands before (I had never played in a band at all), who drank more beer than anyone I'd ever seen, and who were ruled by a teacher who definitely believed in tough love. In the beginning I was straight-out scared, but fortunately I've always been very stubborn. Gradually I got a bit tougher, and, more importantly, I felt increasingly confident when I realized that I could handle this, too. I got a band of my very own, who played music written by me, and we got wonderful responses every time we played. I think that was probably the best I've ever felt about myself, and it showed.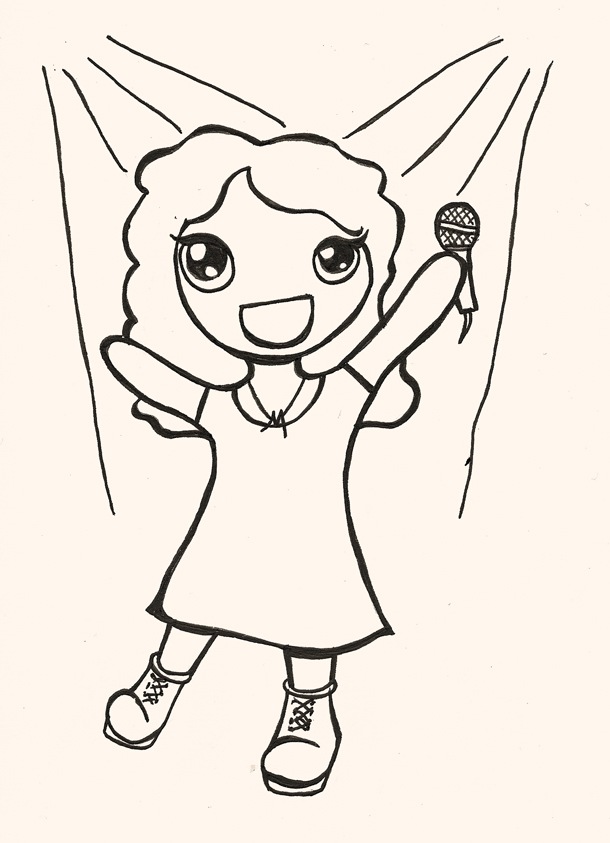 After my move to Oslo, I have noticed that I seem to have lost quite a bit of that feeling. I got suddenly dumped by the guy who'd been my boyfriend for more than five years, I didn't have a job, and my band was in a different city. Then the aforementioned salope decided to move in permanently (not Cookie, definitely not Cookie, but that bloody depression, I mean), and all hell broke loose. Not to be a Moaning Myrtle or anything (yeah, I've been reading Harry Potter again lately), but I still haven't recovered.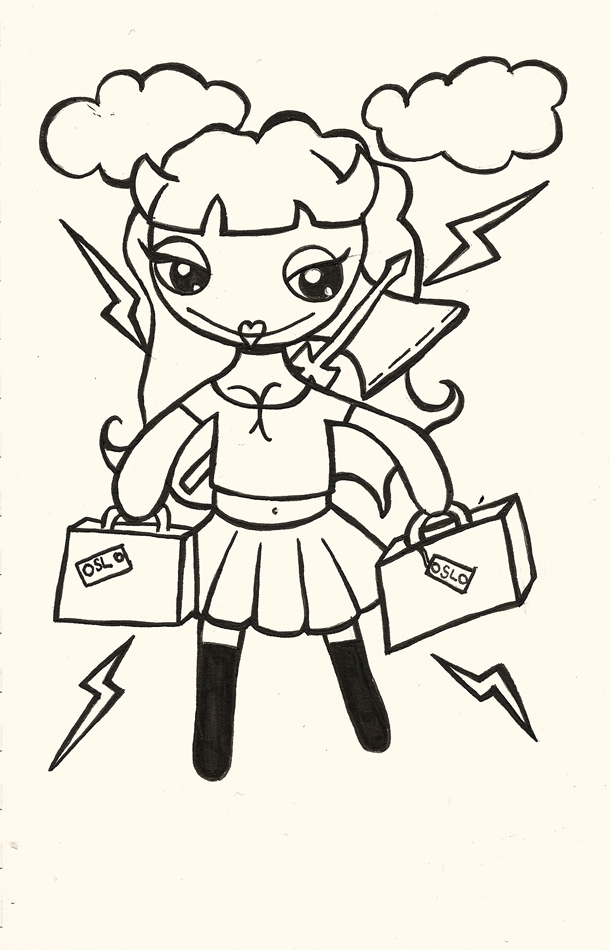 I guess the reason I'm writing this post, is to let you all know that you're not alone. Confidence is a tricky thing, and it isn't constant, either. The good news are that you can always work on it. How, you ask? Well, I'm still thinking about that. But I do believe that my first instinct was right. Being stubbornly determined to change things is a great place to start. Do things that make you feel good – and not only because you're good at it, but simply because it makes you happy, period. Surround yourself with people that make you feel loved.
As a fashion nerd, I definitely use my knowledge of clothes, cuts and colours to feel better about myself. I know the power of a well-cut dress, the right shoes, a brave colour. Still, in the end, those are mostly quick-fixes. It can probably be more of a help if most of your insecurities are about your looks (really, give me a few hours with you and your closet and I can change your life). But if the problems are mostly about what's inside… then there is quite a battle to be fought. And I intend to begin with that depressing salope. For home! For Narnia! For Dumbledore!