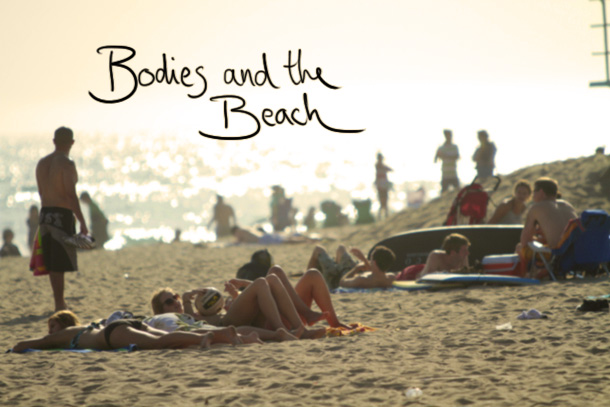 Original image: "Beach" by Bosdos // 2.0 attribution license
I feel slightly dirty. During my six days in Alicante, Spain, I've spent a disturbing amount of time looking at semi-naked bodies at the beach. But before you call the police, trust me when I say that there was nothing sordid about it – I was simply fascinated.
As you probably know if you've been following me for a while, I'm all for thinking positive things about your body, believing you are gorgeous, and that there is no such thing as a wrong body, just wrong clothes. When it comes to my own body, I've always thought we have a pretty good thing going on, and that I first and foremost think positively about it. Still, I have thighs that rub together, breasts that need a bra to feel comfortable, and have gained 6 kilos since Christmas. I'll be very honest and say that sometimes that can make me feel a bit down, like when a favourite dress suddenly is uncomfortably tight, or when the biggest "normal" size is just a wee bit too small (but the plus size-things have completely wrong proportions, so they're out of the question, too).